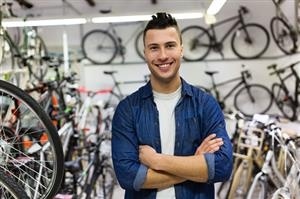 When you're working in retail, consumer confidence and market uncertainty can make all the difference in whether your business is operating in the red or in the black. But how do you adapt to changes in the market? One option to consider is valuing a retailer, which allows you to get a better grasp of your business' exact circumstances, including where it is strong and where it's weak. By having this information, you can then adapt to changing market conditions and position your business to take advantage of high points in the market while riding out the low ones. Here's a quick overview to help get you started.
How Valuing a Retailer Helps Your Business Navigate Troubled Markets
Though many business owners only consider business valuation when they are considering selling their retail business. But the information gained during a retail store valuation can actually provide you with valuable insights into your business' operation, assets and liabilities. This, in turn, gives you the tools you need to get your business through the difficult times while taking advantage of growth opportunities in the good times. How? Here's a sample of some of the information you might see on a standard retailer business appraisal.
Your business has squeaked through the economic downturn and now you want to consider growing your business by adding a new location or merging with a competitor that hasn't done as well. In preparing to take these steps, you need to know what your business is worth, whether it's to secure the financing you need or to know where you stand in comparison to the competitor. By knowing this information, you can better negotiate with a bank or the other business.
But when you receive the appraisal report, you realize there's a lot more information on there. There's a detailed report on your market sector as a whole and its anticipated growth or loss in the upcoming year. A look at your competitors is included, detailing where and how they compare to you in the market. Your assets and liabilities are reviewed, giving you valuable insights into the machinery you need to replace that is failing or the innovative approaches to customer support that strengthens your business' overall stance in your sector. It takes a look at your online presence and your level of digitization, as well as how that capability is expected to allow your business to expand into new markets.
When you have this information available, you may be able to better determine whether that merger is a good idea or if you should pass in favor of expanding your company's online retail presence. You'll have the documentation you need to get that loan for a new location or to expand your business' digitization process. You can make smart, informed decisions on what needs to change in your company to boost its performance and where you should continue to invest to see strong future growth. All this information is just a report away.
Valuing a retailer is one of the best ways to gain valuable insights into your business. These insights, in turn, give you options that allow you to adapt it to meet changing market demands. By knowing exactly where your business stands, you are better prepared to meet these market changes and reap positive benefits from them.