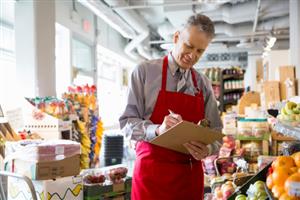 If you've been working up an exit strategy from your business, have you looked into how to value a company for sale so you can get the best possible price? The valuation of a company is a big part of determining a fair sale price. Can you expect to receive the same amount the business down the street received when sold or are you leaving money on the table from aspects you had not fully considered? In this guide, we'll discuss the information used in determining a company valuation and how it's used to determine a selling price.
How to Value a Company for Sale
There are a few different methods that are commonly used in business appraisal. For the most part, income or market approaches are used by successful companies to see the best possible returns in the sale. Though some business appraisers may promote using an approach based on the company's real estate and property assets, this type of appraisal will only give you the lowest salvage value of your business.
Income Approach: The income approach places strong weight on projected future earnings as part of the business' final value. If a company has had steady income or a steady increase in income over its history, that income is projected forward for a certain amount of time as a capitalization of earnings. If the income has been irregular or fluctuating widely, a different approach must be taken to calculate future income, which you may hear referred to as discounted cash flow.
Market Approach: This type of company valuation is based on the sale prices of similar businesses.
So what information is taken into account when a business is being appraised? The business income and revenue, whether it has been steady or irregular, will come into account so that future income can be estimated.
Now that you know what figures are being looked at during business appraisals, you have a better idea of the intricacies that come into play. But just as important as the figure is the weight that a proper business appraisal brings to your sale negotiations. Business valuations performed by a qualified appraiser who has experience determining how to value a company for sale provides methodology and financial backing to your listing price. At Business Valuation Specialists, we have many appraisers who have received the Certified Valuation Analyst designation from the National Association of Certified Valuators and Analysts. We're always happy to help with your business valuation needs, so if you need more information, please contact us today.