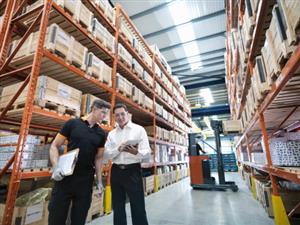 Which company would you buy? The first company has a positive profit margin, a positive return on assets, and sells for just under 8-times forward earnings. The second company has a negative profit margin, a negative return on assets, and sells at 77-times forward earnings.
Absent any other information about the two companies, it would seem that the first company was the better value. However, if you were to find out that the second company grew quarterly earnings by 51.50 percent, compared to the same quarter of the previous year, while the second company's earnings fell by 5.50 percent, you might decide that the fast-growing second company is the better investment. Not to keep you in suspense any longer, the first company is Ford and the second company is Tesla.
Step 1 - Financial Data is a Good Indicator of a Company's Worth
The question posed above illustrates a key point about business valuations. An accurate valuation of a company can not be determined if you do not know the complete picture. Be it a multi-billion dollar company that sells cars or a small distribution company that sells auto parts, you need to know all of the numbers. Analyze key data from the balance sheet and income statement. Plug those numbers into formulas to create a number of different valuation ratios. If you do that, you will get closer to knowing how to price a business for sale.
Step 2 - Find Out the Sales Price of Recently Sold Businesses
Just like when you ask your realtor for comps when you are pricing your house for sale, you can ask a business valuation specialist to find out the selling price of businesses similar to your business. By knowing what businesses similar to your sold for, you can get an idea of what your business is worth. Your business may have some unique qualities, but it is not unique. For example, small roofing companies can look totally different, but in the end, revenues and profits are the main determinants of value. Knowing the generally price range of recently sold businesses that are similar to yours, in addition to analyzing your company's financial data, can lead to a more accurate business appraisal for your company.
Step 3 - Determine Value Not Shown on the Balance Sheet
The balance sheet is used to show the assets and liabilities of a company. The balance sheet is useful when business appraisals are done, but it has its limitations. The balance sheet shows assets at book value and not at today's fair market value. If you are thinking about buying a small manufacturing business, you want to be sure to value any expensive machinery at fair market value and not at cost. Machinery, like almost every other type of physical asset, depreciates over time. Machinery that was purchased 10-years ago for $100,000, may only be worth $25,000 today.
Step 4 - Recognize Intangible Value of a Company
Intangible value is hard to define, but it definitely adds to the overall value of a company. If you are trying to figure out how to price a business for sale, it becomes even more difficult to take the following into account:
Brand name - Adds credibility and trust
Customer loyalty - Retain big clients
Trade secrets - An advantage over your competition
Skilled employees - Avoid high recruiting and hiring costs
Step 5 - Hire a Business Valuation Specialist
If you don't know how to price a company for sale, the best thing to do is to hire a professional who has the credentials, experience, and skills to do a thorough and accurate company valuation.