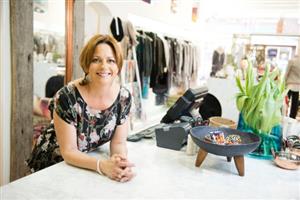 How to determine what a business is worth is a question many business owner have. Appraisers must calculate the estimated future income of the business. Having an estimation of future earnings can affect everything from company hiring patterns to a business merger or sale. Business valuation firms typically use either capitalization of earnings or discounted cash flow to calculate an income-based company valuation. Learn what each of these methods means and when to use it.
Understanding Capitalization of Earnings in Business Appraisals
If a business is lucky enough to have steady income and growth, appraisers can use the more simplified capitalization of earnings method to calculate estimated future incomes. Appraisers typically use this method for established companies that have had stable levels of income and growth over the long term. For example, a hair salon or grocery store that has a stable population and sells a regular amount of product (or services) per month can use capitalization to project the earnings five years down the road.
Where income, growth, or sector variables are not stable, capitalization does not work as well. Since fuel prices vary constantly, this method wouldn't work as well for a gas station in the same stable community.
Capitalization does not account for variables of time, so there is an element of risk in relying on data gleaned from straight evaluation without taking markets into account.
Discounted Cash Flow: What is Means and When to Use it in Business Appraisals
Discounted cash flow (DCF) refers to the net value in the present that a projected future cash flow will bring a business. While this type of business valuation method can be useful for determining how much return on investment a business will yield, it is not useful in all circumstances.
To effectively calculate the future cash flow of a business, you must have some way of determining how much business will grow over a set period of time and how much capital the business needs to operate for that time period. Given this information, it would not make sense to use discounted cash flow to calculate the future income of a new business. It would make more sense to use this company valuation method to figure out the expected future cash flow of a business that has been around for a while, has set patters of seasonal growth, and has capital expenses an appraiser can easily determine.
To determine the value of a company using discounted cash flow, an appraiser typically picks a valuation forecast time period (say, five years), and the company estimates revenue growth rate and capital expenses for each year, and thinks abut the company's sector performances in the future. Taking this information together, an appraiser can calculate a baseline figure that reflects the company's value in the future.
In terms of how to determine what a business is worth, discounted cash flow provides real benefits to company owners who want to sell their business (or are contemplating a merger) and generate an asking point that accounts for a projected future value of the business.
Ultimately, both of these methods can determine a working value for the company, and both are best utilized by a business valuation firm that understand the needs and challenges of your company and your sector. A business appraiser will examine income-based valuations together with other forecasts to put together a comprehensive business valuation.