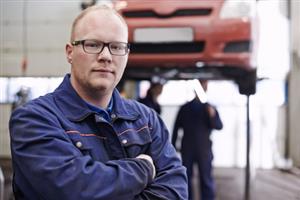 When it comes to business appraisals, taking the valuation of a company is a different process for small businesses than it is for large ones. Whether you are a small business owner who is thinking of selling the business or an individual who is hoping to purchase a small business to run, knowing how to value a small business can help you through the process. Learn how business appraisals of a small business help to establish the company value.
How Small Business Appraisals Work
Small businesses are different to value than big businesses, and a large company appraiser just may not know how to value a company in different life cycles. Take it from the professionals at Business Valuation Specialists - small businesses and businesses in early growth stages are different from large companies so they require different strategies to value.
A skilled small business appraiser will take a combination of approaches to value small business assets and liabilities. When the business is young, the appraiser might take a market approach to value business profitability vis a via local competitors. For a small business that is growing rapidly, such as a technology startup, an appraiser might try an income approach.
If you use a lot of specialized equipment, like automotive repair, the appraiser will be able to value the machinery and equipment for you, since these assets are critical to business. This can be particularly helpful if you want to update your equipment or inventory and sell the old machinery at auction.
Any small business appraiser should be able to work with you and your partners and explain how to determine value of a business so you know how much your small business is worth to a buyer. Since the results of the appraisal can be vital in selling a business, it is important to work with an experienced individual you can trust.
Why Get a Small Business Appraisal
Especially when it comes to something like a small business, it can be easy for the owner to get emotionally invested in the business. This is even more true if they founded the company an built it from the ground up. However, this emotional investment often leads the owner to value the company over and above what it may be worth on the market. This can raise all sorts of problems when it becomes time to sell the company. If you want to learn how much your company is worth objectively, so that you can get the best deal possible, then you need a company valuation expert.
After you work with a business valuations expert to appraise the company, you can gain a greater perspective. This allows you to negotiate a sale knowing when an offer is too low and when it is a fair deal. By negotiating for the best possible sales price, you can feel good about the deal and can rest assured you are being treated fairly. You can also bring the sales process to a close quickly, which allows you to move on to other things.
Would you like to schedule a small business appraisal to find out what your company is worth? At Business Valuation Specialists, we have appraisers who specialize in several key industries. We can connect you to an appraiser who will be able to perform a timely and thorough small business valuation for whatever your intended purpose.