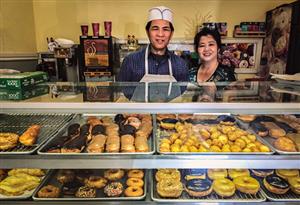 How much is a business worth that has annual sales of $250,000? Can you sell your small business for a percentage of annual revenue and reap a windfall? Maybe it is better to value it at a multiple of net income? Or EBITDA? Or maybe Seller's Discretionary Earnings? You have to be objective when trying to appraise the value of a business.
Selling Your Small Business
No sale will ever take place until the seller and buyer are able to agree upon a price. A seller does not usually get their full asking price and a buyer is unlikely to get a price well-below the fair market value of the company. In order to facilitate the sale of a small business, the fair market value needs to be understood by both parties.
It is natural for a business owner to want his or her company valuation to be as high as possible, and by the same logic, the buyer want the valuation of a company to be at the low range of the fair market scale. Both the seller and the buyer need to look beyond their own self interests and understand the real value or fair market price is for a small business.
It is not always easy to be objective when hundreds of thousands of dollars may be at stake. An independent business appraisal done by an expert in business valuations can be the best way to get a solid estimate of the fair market value and the worth of a small business.
Both the seller and the buyer can benefit by having their own business appraisals. While two companies that do business valuations can have different methods of determining the value of a business, usually, both methods produce a similar business valuation. When both the seller and buyer understand the worth of a small business, a deal can be done. Take a look at some of the ways small businesses are valued.
How much cash does the business throw off each year?
When an investor is interested in buying a small business, it is usually not because he or she wants to work in the business and draw a salary. It makes no sense to buy a job when your motivation as an investor should be to earn a return on your investment. While it is true that many investors/small business owners work and are intricately involved in their businesses, it is also true that investors look to the bottom line and how much money a business throws off before they decide to purchase a small business.
What are the assets/liabilities of the business?
How much is a business worth that appears to be doing very well. Small business can be in deep financial trouble even if they have plenty of customers and brisk sales. You have to look at the assets and liabilities of a company to get a better understanding of the worth of a company.
Assets can include things like a building, a lease, equipment, accounts receivable, and even goodwill. Liabilities can include things like outstanding loans, accounts payable and unpaid taxes. When assets exceed liabilities, the difference is known as equity. Equity is a component used in business valuations.
What is the mix of new and repeat customers?
A solid and loyal customer base can add value to a company's worth. If you buy a business and have to spend money marketing and promoting that business to attract customers, that can diminish the value of a company that you are trying to sell.
Is it a growing business?
Investors will pay a premium for growth. A company that is growing rapidly is attractive, because as it grows, it can generate greater profits
How much is a business worth?
When trying to determine the worth of a small business you must remove all sentimental and emotional attachments you may have to the business. Business valuations need to be objective. Ultimately, every small business is worth what it sells for, even if that number is well below the fair market value of the business.