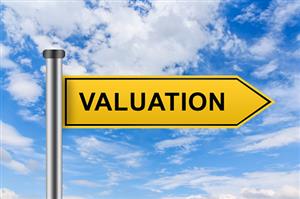 When you're trying to get a company valuation, a common question is with regard to the business valuation cost, but the more important question is what kind of return on investment can you get from that business valuation cost? The valuation of a company gives you a great source of insight into your business' financial state, from determining whether you need to expand or try taking a new direction to keep your business moving. Let's take a look at the benefits business valuations have on companies.
How Much Does a Business Valuation Cost?
As an investment tool, business appraisals can be used to determine where your company is at financially in the present moment, with a clear financial picture to determine what the best course of action is for your business. But it can also be used to help you figure out where your business is going and what kind of returns you can see within a particular time period. It can even be used in a couple different ways based on whether the income from your business is regular or irregular.
If you're considering a business expansion or trying to grow your business into a new market, do you know whether it's a good investment or a risky proposition? A business valuation ensures you have a better financial picture, so you know whether your assets have been understated because of full depreciation of your company's assets that are still in use or overstated because your accounting isn't being properly categorized. This means that you can make intelligent decisions about which direction your company should go.
When you're getting ready to buy or sell a company, knowing the actual valuation of a company can help you at the negotiating table. If a company's value is overstated, a company valuation helps you bring the owner down to a more reasonable price. On the reverse, if you're selling a company it will help you back up your asking price, ensuring you get a better offer on your business. In either instance, getting a quality business appraisal will help provide the documentation you need to pursue financing to make the purchase.
Are you getting ready to pass your company on to the next generation? When you're gifting your business or otherwise need to provide documentation for a change in ownership, having a business valuation from a Certified Valuation Analyst provides documentation that is accepted for legal, financial and government purposes. That helps ensure that your gift will be exactly what you want instead of causing the burden of proof or legal problems because of an incorrect statement of value to shift to the very ones for whom you're trying to pass on a legacy.
As you can see, the cost of a business valuation isn't the important part of the equation, it's what you do with it. Whatever your business plans, a company valuation helps ensure that you're entering the process well aware of your company's exact situation and any risk you may be creating for your business. Our appraisers are certified by the National Association of Certified Valuators and Analysts. That means you'll get a quality business appraisal that is recognized by government agencies, financial institutions and insurance companies. Please contact us for more information or to schedule an appointment with our business valuation specialists.