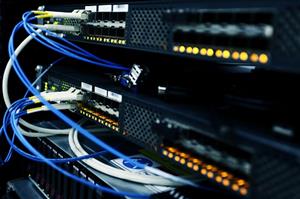 When you're running a business in the tech industry, valuing an IT company can seem like a very confusing process. What factors can impact the value of your business and how can you improve the valuation multiple? In this post, we'll take a quick look at how industry giant Apple's relatively low valuation multiples and how those insights can be used to improve your privately-held IT business' valuation multiples.
How Factors can Impact the Valuing an IT Company
When you think of the quintessential successful IT company, Apple is certainly one of the first to come to mind. From Steve Jobs' brilliant ingenuity to the popularity of the iOS system, it's a great example of American entrepreneurship. But despite this position in the industry, Apple's valuation multiples are still relatively low. Why?
Even though Apple has shown solid earnings well above projections for the first quarter of 2017, its market share is strongly based on a single product, the iPhone, at nearly 70% of revenues. Though the company launched a couple new products around the holidays, neither newcomer performed nearly as well as Apple's flagship device. If a new version has problems, such as Samsung's Note 7 series or removes popular features such as the iPhone's loss of a headphone jack in the last version, it can cause serious problems with profitability and reduce the company's overall valuation multiple due to this perceived risk. Even with $100 billion in sales every quarter, the company's valuation multiple is only trading at 15.3 times earnings and 3.2 times sales, which is very low for such an otherwise successful company.
Much like large companies like Apple, small, privately-owned companies are often appraised using valuation multiples. Imagine that you had a single very popular flagship product or service that was the baseline for most of your profitability. What happens when the new version of that product doesn't capture the public's interest? What about when there's a safety recall on that product? Much like Apple, your company would have a lower valuation multiple than you might expect.
Branching out into other products or services, or taking the time to expand other offerings or new approaches to your products can help ensure that your company remains profitable and with a higher valuation multiple. Another approach is to use a business valuation to determine areas of strength or weakness in your company. This allows you to address these issues and improve your overall business valuation multiple by making a more robust tech business. There's no doubt that there are regular shifts in the tech industry that can sink or float a business. Knowing where your business stands can make all the difference in what happens to your company in these situations.
By having a good grasp of what factors impact valuing an IT company, you can set your business up for a more successful future.