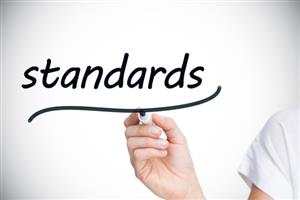 In the world of business valuations, there are many different circumstances where knowing the valuation of a company can be a valuable piece of knowledge. But how do you value a business for your particular circumstances and why will a business appraiser take a particular approach to determine your company's value? Here are some common reasons companies have business appraisals performed and what type of approach is specifically used to get the best result.
Circumstances and approaches: How do you value a business?
Preparing to sell a business
Having a business appraisal performed on your business helps in two ways when you're considering your exit strategy. Firstly, it provides you with insight into where your company may need to be improved prior to offering it for sale, giving you the chance to fix these issues and get a higher asking price. Secondly, it provides documentation of value, giving you a point of strength to negotiate from during the process. Either a market or income approach will help you get everything your business is worth.
Divorce or end of a partnership
In either situation, a business is often the largest combined asset. Because things can get ugly quickly when a partnership goes south, whether of marriage or business. Because of this reason, it's important to know the valuation of a company to determine a fair price to buy out the other partner. This area of appraisal practice is so hotly argued, it often falls under state law in terms of what type of approach must be used in this circumstance.
Considering a merger
If you're thinking about merging with another company, which company is in a position of strength? Having a business appraisal performed on both companies helps you work out the nuts and bolts of where the equity and assets lie, in addition to community reputation and similar areas of concern so that a fair price can be determined that benefits both parties.
Looking at an opportunity for growth
When opportunities arise, you need to be able to react quickly. Because a company appraisal helps you know exactly where your company stands, you know virtually immediately whether the new opportunity is a great way to grow your business or if it's a huge risk that could expose your entire operation to significant loss.
Back-up documentation
Did you know that an estimated 25% of businesses that go through a major disaster never open their doors again? One of the main reasons for this high rate is the lack of documentation of the business' true worth. Unless you can prove that your company is worth more, your insurance company will only pay for your assets that were lost, not the goodwill and potential income that you've lost. Having a proper business valuation performed that takes these characteristics into account provides legal documentation of your company's actual worth instead of a simple reimbursement for lost assets.
Passing on ownership to the next generation
How much is your business worth? Knowing the valuation of a company helps when dealing with estate taxes and similar issues when it's time to pass on the family business you've built for so many years to the kids.
To answer the question of how do you value a business, you now know the many different reasons why particular approaches are used.