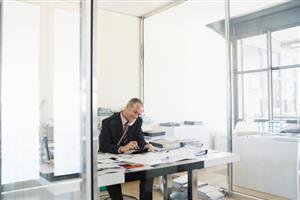 When you're trying to get a grasp on the world of business appraisals, one term that is often tossed around is valuation multiples. In general, it involves business valuations based on the value of another business, either by similar size and market share or by income, which is then adjusted for any differences between the two businesses. But what about valuation multiples we hear about in the news for different businesses? What makes these businesses gain or lose value and how can you apply that information and insight into your own business? Here are a few real-world examples, courtesy of Market Realist, of how companies' valuation multiples actually work.
How do Valuation Multiples Work in the Real World?
Fiat Chrysler Automobiles
There are a number of different valuation multiples used in the automotive industry, but one that stands out with Fiat Chrysler is EV-to-EBITDA, or enterprise value to earnings before interest, tax, depreciation and amortization. Recent figures have shown it to be approximately 1.3x, which is half that of Ford's 2.6x and GM's 2.5x. Chrysler's figures are also lower in price to earnings and net profitability. Why? Some of it is related to perceived loss of value in their products, but the main factors include their progress on the company's debt reduction plan, expanding margins consistently and trends in domestic car sales.
Home Depot
Because Home Depot has high earnings visibility, analyzing the price to earnings valuation multiple is one of the easiest ways to look at how this company competes. Even though the housing market is still recovering, the recent slowdown in the economy and uncertainty about changes in the interest rate have lowered the company's multiple from 20.4x prior to announcing its earnings to 18.4x. At the same time, investors are still confident in the company's ability to perform, with even its lowered multiple significantly outperforming competitor Lowe's 15.6x.
McDonald's Restaurants
After McDonald's reported gains in the prior quarter, the company's multiples grew from 18.6x to 18.8x. Though this seems like a small change, it can represent millions of dollars of value that was quickly added to a company that is already mature and does not have as much room for growth as younger competitors. In other words, because McDonald's has already grown through so much of the market, its ability to grow is limited, but their value can still improve based on improved earnings.
Time Warner Media
Time Warner has a price to earnings multiple that is second only to Disney's numbers, and an EV-to-EBITDA multiple that is the highest among the industry giants. But what is their advantage that keeps the company with the high numbers? The company has continued developing original programs, is looking at a new approach to content licensing strategies in overseas markets and has made active gains in promoting its digital platform viewer numbers. These innovations have allowed the industry giant to expand even in a tight market.
As you can see, valuation multiples are a tool used to determine the valuation of a company across many industries and specialties. By knowing how they interact with real work situations, you can get a better grasp of what events will impact your business' overall value.
And of course things change quickly...so by the time you are reading this the company's earnings and possibly the earnings have changed!