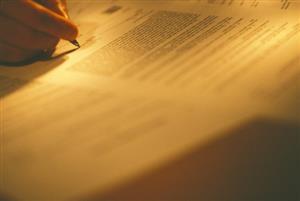 Though you know that business valuation companies provide valuable information that helps you determine the financial health and well being of your business, the valuation of a company is a complex process that often leaves business owners scratching their heads in confusion. Business valuations typically go through a number of steps before the calculations are complete, each of which are vital in their own way to the final figure. In this article, we'll discuss the basic steps business valuation companies take in determining the final value of your company.
How Business Valuation Companies Work
The first point where we start gathering information is through our first contact with a prospective new client. We'll chat about what your business does, where its strengths and weaknesses are, and the industry it's in. We'll also talk about the reason you need a valuation, as it will be approached differently based on the circumstances.
Based on the information gathered, we'll provide an initial quote for the cost of our services, so you know what to expect once we've completed the valuation of a company. The valuations we provide can serve as proof of company value to interested buyers or financial institutions you're working with.
An agreement is signed and the fees paid for the business appraisal. By having a contract written out specifying what type of appraisal is being performed and the fees laid out ahead of time, both parties know exactly what to expect and what is expected of them in the company valuation.
We'll send you a questionnaire about your business. Once you've had a chance to complete it, you'll return it to us for evaluation, along with 3-5 years of tax returns or financial statements. Though it may seem like a great deal of information at first, having that information helps us provide an accurate valuation.
After carefully analyzing the questionnaire and financial statements or tax returns, we'll perform an in-depth analysis of your industry and business. The approach we use towards valuing your business will depend on specifics related to your business.
The analysis will be written up in a valuation report that covers everything that was considered during the appraisal process. Because our appraisers have been trained to national standards, the written report will stand up to scrutiny.
The report is sent to you in PDF format and will schedule a follow-up telephone call to discuss the results, if you wish. This gives you a chance to ensure that everything in the appraisal is accurate and that you can discuss possible discrepancies with the appraiser so that corrections can be made if necessary.
Now that you have a better idea of what business appraisals entail, it's easy to ensure you have the right documentation ready ahead of time, saving you and the appraiser valuable time in the process.