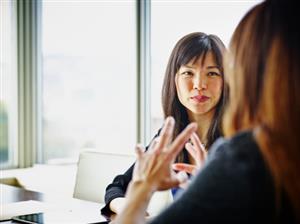 If you are considering buying a business, it's in your immediate and long-term interests to determine a fair value before extending an offer. This way, you don't overpay based on emotion and set yourself up for failure. To get your offer accepted, it will need to seem fair to the stakeholders who have grown the business. Learn more about what a business appraisal is and how getting one before you make an offer can help you land in the sweet spot.
What are business appraisals?
Business appraisals, also called company valuations, estimate the present worth of a business. For business owners, these can help to determine a fair asking point for selling a business, decide how to split up a business or bring in an equity partner, obtain a bank loan, or determine if the business is performing well and generating a decent return on investment.
For potential business buyers, getting the valuation of a company can increase their confidence in the investment opportunity, help them decide what to offer, streamline the negotiating process to make it easier on both sides, and help them structure the deal if they decide to go ahead.
Companies use a range of different techniques and strategies to provide valuation advisory services. When determining a business value, business valuation firms may examine:
Financial statements
Tax documents
Cash flow
Estimated future value
Estimated liquidation costs
Recent sales prices of similar businesses
Business assets and liabilities
By examining all of these variables, business valuation experts can determine a realistic business value that is fair for both a potential buyer and for the seller. Then both sides can use the information gleaned in the negotiation process.
Why you should seek valuation advisory services before making an offer
Company valuation services suggest a fair value for the business, but they do more than that. When you are buying anything, you want to know what you're getting for your investment. Business valuation services can give you a clear portrait of the tangible and intangible assets of the business. With a business appraisal, you will learn:
The business strength and position in the community
The overall health of the business
The condition and fair market value of all assets
Liabilities that negatively impact the business
How much it costs to run the business
The projected sales forecast in the future, so you can evaluate the strength of the investment
Any information that could affect the transition process
While you could theoretically do your own business appraisal, you are already a biased party if you want to make an offer for the business. You'll get a much better estimation of the business's value if you seek out an independent third party to provide valuation advisory services.
Look for a valuation company that hires business appraisers who have been certified by one of the nation's four certification boards: the American Society of Appraisers, the American Institute of Certified Public Accountants, the National Association of Business Certified Valuation Analysts or the Institute of Business Appraisers. Failure to select a certified appraiser may mean that the company valuation is not accepted by the financer or another party to the deal.
Save yourself the headache of making a bad investment and set yourself up for success in your new venture by seeking a business valuation before you make an offer. Then, review the appraisal and make your best offer.