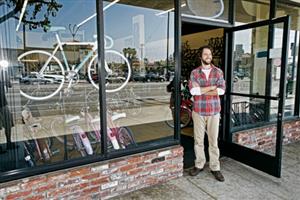 Asset approaches are one of the three basic methods that business valuation firms use when taking the value of a company. While the approach sounds simplistic, there is more to an asset-approach than simply tallying up the physical property owned by the business. To get the most from your company valuation, learn what an asset approach really entails.
What is an asset approach to company valuation?
An asset approach looks as the physical and intangible assets of your business in the present time. For example, a business appraiser might tally the dollar value of sinks, chairs, tools, and furniture when performing a business appraisal of a hair salon.
As part of the asset approach, a business valuation firm will compare the assets of your business to similar businesses. One fundamental tenet of pricing is that a commodity like a business is worth at most only what the market will bear. This means that you can set whatever price you want for your business, but it is only really worth the highest price that a buyer will pay. You might have estimates on what the value of the assets are worth. One option is to get a certfied machinery and equipment appraisal completed on the assets to know what they are actually worth.
How does an appraiser determine the value of company assets?
Other appraisals may also be worthwhile such as real property if the business owns land and buildings. Other assets may need to be adjusted such as aged receivables that may never get collected. A valuation firm will also review any business liabilities, such as outstanding debts.
An asset approach can be particularly useful to contextualize the business value for the owner or partners. Oftentimes, business owners have their own internalized idea of how much their business is worth that is partially informed by emotions. Asset approaches are often used when companies are losing money since there is not any positive goodwill created in a failing company.
If an owner is planning to retire and sell a small business, be it a bicycle store or a hair salon, he or she might have a price point that is not in line with what the market will bear. By seeking a company valuation before putting the business on the market, the owner can receive a reality check on what they can expect to sell their business in the present time. An owner may decide to hold onto the business until the market favors a higher approach, invest in infrastructure improvements that will increase the business value, or accept a lower offer if the time is right to sell.
Before you sell your business, auction off used equipment, or seek a partner, get an independent evaluation of your business's worth. A business valuation firm can offer an appraisal for companies that need the question of "What is my business worth?" answered.