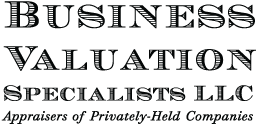 As there are so many factors and aspects that comprise a business, there are also numerous aspects that go into a proper business valuation. This presents a challenge when analyzing business valuations with the fact that it will have a large amount of information. While the valuation will certainly be a lengthy document, it is important that certain components are well understood.
Before diving into the sections encompassing the asset, income, and market approaches of the business's value, it is integral to understand the background that the appraiser presents as well as analyses of the business's current state. Initially, the appraiser will clarify the standard of value as well as the premise of value giving insight to the intended future of the company. Next, a description of the business should be provided that allows the reader to learn a brief history of the company in addition to pertinent information regarding the business's value.
As the analyses in the business valuation are read, they are meant to deliver an understanding of how the business is faring with its operations, especially with comparing it to others in the industry. These analyses will help a reader determine if the company in question is performing well compared to historical operations as well as competitors in its field. With these, detail is key, since the appraiser will be outlining how the environment of the economy affects this business currently and in the future.
Once this groundwork of the valuation has been made and communicated, there are various methods that are implemented to give a value of the business. First, the asset approach is used assuming that the buyer would not pay more for this business than it would cost them to replicate it on their own. Common methods using this approach include the Adjustable Net Asset Value Method and Liquidation Value Method.
Second, the income approach determines a value that reflects the potential benefits and income a business will serve to produce in the future. Common methods here include the Capitalization of Earnings Method and Discounted Earnings Method.
Last, the market approach derives a value from observing what other similar companies have been purchased and sold at while accounting for the difference between the company at hand and the companies the appraiser compares it to. Frequently used methods for this approach include the Guideline Company Transactions Method, Guideline Public Company Method, and Multiple of Discretionary Earnings Method.
Between these three approaches and the methods within them, the calculated value of the business will differ. To balance these differences, the appraiser will then assign certain weights to each of the methods used based on how relevant they deem it to be to the business. In conclusion, a final business valuation will result where the appraiser states the conditions that the business must perform to in order for this value to be worth it for a buyer to purchase the business.