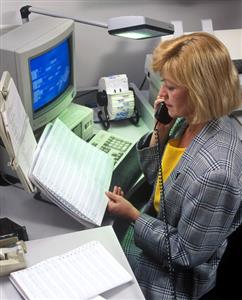 When you're trying to determine the valuation of a company, there are a variety of business valuation approaches a business appraisal firm can take to calculate this figure. But how do you decide which one is the right one and what is the difference between them? In this post, we'll take a good, hard look at two different approaches to income-based business valuations.
Income-based company valuation is used to determine a business' future net earnings against the risk that those earnings may not happen based on market conditions or similar issues. This is important when you're considering selling or merging a well-established business or valuing an early stage company. The two methods used for determining income-based valuation are used in specific cases.
Discounted Cash Flow Earnings
Discounted Cash Flow (DCF) is used to calculate earnings when business earnings vary significantly over time. The underlying idea beneath this method of valuation is that a business investment is worth the current value of the future benefits expected for the owner. Companies that are projecting increased revenue and earnings several years out typically use the discounted cash flow method since the company is not flat.
Though it can be tempting to use the capitalization of earnings approach to income appraisal, a company that has variations in earnings will not produce a reasonably accurate appraisal using that method. DCF provides the opportunity to fine-tune the appraisal to a more accurate valuation of the company's potential earnings and related risk.
Capitalization of Earnings
When a company has steady income and growth, it's possible to put together a more simplified approach to income valuation based on Capitalization of Earnings. Capitalization of Earnings is used to forecast an ongoing benefit into the future to determine a present value for a business. The company has to have experienced this level of income and growth for a long period of time. If you provide groceries for a town that has remained very stable for many years without any serious changes in sales or expenses, Capitalization of Earnings can be a good tool to determine company value.
Business appraisals can seem very complicated, but a qualified business valuation specialist can determine which valuation method will be most appropriate for your company and situation. Remember to only use a business valuation expert who is a Certified Valuation Analyst through the National Association of Certified Valuators and Analysts to ensure you're having a quality company valuation performed that will meet your needs.