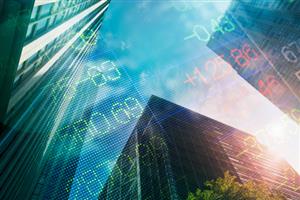 When you're considering the valuation of a company, it's hard to know which areas are important and which areas are not considered during a valuation. A business valuation expert makes it their business to determine which areas should be weighted more heavily than others, but what areas do they specifically target during business appraisals? Let's take a quick look at what parts of your company are vital to a solid company valuation and which parts tend to fall by the wayside.
Areas Evaluated to Determine Fair Market Value
Assets are used to determine absolute value in terms of a liquidation. Essentially, if your business were to close immediately, these are the inventory, accounts receivable, equipment, supplies, vehicles, real estate and similar items that hold real value and could be sold or assigned for a particular value. Many business valuation experts will use your company's assets minus its liabilities to determine an absolute baseline figure for their valuation. Asset heavy companies may want to consider getting a machinery and equipment appraiser to value the assets. Troubled companies may want to consider selling assets at an equipment auction.
Liabilities include any business loans you may have such as vehicle, real estate or equipment loans, any service contracts with a minimum contract span, accounts payable, payroll and similar debts that would need to be met before equity is calculated.
Goodwill includes the customer loyalty, repeat business and demand for particular products or services that only your company can provide. This often gets translated into revenue and profit. At a high level, the overall business value minus the tangible assets leaves the intangible asset of goodwill.
Future Revenue and Profit Estimates can be evaluated and discounted back to today.
Public Stock Value is based on what the public is willing to pay for a publicly traded company. Though this can be something to look at, most small companies sell at lower multiples since there is more risk associated with a smaller company.
Similar Business Transactions are used to provide a comparison to what others are will to pay or accept for a business. Though each business is unique, statistics will show that many businesses within an industry sell at similar multiples.
By keeping these different areas in mind, you can focus your business activities in the areas where they'll make the most difference in a business appraisal. Especially important when you're considering a merger or sale, knowing your business valuation helps you keep an exit strategy ready to go when you're getting ready to retire and pass the torch to the next generation.