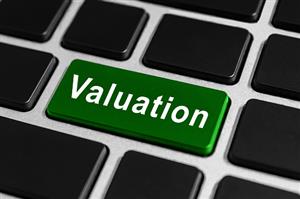 When you're considering valuing a business, there are a number of factors that must come into play with regards to what approach is taken and the end result. Business valuations are a complex process, but understanding how business appraisals work helps you make good decisions that will give you the best possible outcome. If you're considering valuing a business, here are some tips to keep in mind while going through the process.
5 Tips to Consider when Valuing a Business
Be Prepared. When you're getting ready to have a business valuation done on your company, you need to have everything in place to make the process go smoothly. Figure out what is being included in the valuation.
Paperwork Please. For any type of company valuation, having your paperwork in order helps the business appraiser find the information they need quickly and easily. After all, their job is to appraise your company, not straighten out your files or bookkeeping system, and you don't want to pay them the extra time it takes to do so.
It's All About the Method. Business valuation takes a number of different approaches. An asset-based approach is used when you need to liquidate your business. By comparison, an income-based approach is often used for growing businesses.
Working Towards End Purposes. As part of the question of which method you'll use, you need to keep your end goals in mind. Waiting until the last second to know what your business is worth is a bad strategy.
Do You Know a Guy? Sure, we all know somebody who can come up with a decent figure to estimate the value of something, but valuing a business is a complicated process that is best left to the professionals. You can pay a friend a little bit of money to estimate your company's value, but that valuation won't hold up in court. It also won't stand up during negotiations to sell your business for a better dollar amount or to obtain financing for your business. It's far better to get a qualified business valuation expert who uses industry standards to complete the process.
Now that you've discovered what you need to know to have a valuation performed on your business, it's time to take action. Make sure you work with a business appraisal professional that has a Certified Valuation Analyst designation through the National Association of Certified Valuators and Analysts to ensure you get the documentation you need to succeed in your venture.