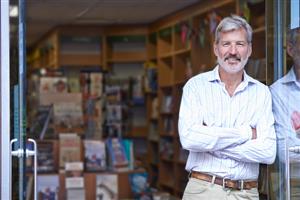 How to price a business for sale
Valuing a business seems simple enough on the surface, but calculating the true market value is not as easy as it appears. And most important, it can cost you a lot of money if your price it too low and a lot of time if you price it too high.
Business Valuation Specialists is a nationwide company specializing in establishing business valuations for privately-held companies under $20M. We take pride in our ability to establish a fair and defensible price that buyers can understand and be willing to pay. Anything but a fair and accurate business valuation is a waste of time for both buyers and sellers.
Our appraisers are certified by the National Association of Certified Valuators and Analysts (NACVA) and our roots go back to 2003 when we first started advising business owners on how to maximize the value of their business and its assets. We are now a national company valuing companies across the country.
One of the most important steps in selling a company is determining how to price a business for sale. A company is perhaps the most important asset most business owners will ever have, but very few owners are familiar with the proper methods to complete business valuations and business appraisals. That is why it is important to work with a professional business valuation company like Business Valuation Specialists.
Using the Market Value Approach
Appraisers often select the market value approach to determine how to price a business for sale. They draw from a database of previous sales that they have access. Doing proper business appraisals certainly is not as simple as finding a couple of "comps" and running the numbers.
Appraisers must look at the description of the business and take into account factors such as the location and time of the sale. Comparables sales should only be used when the size is comparable and the dates are withing a reasonable range. It is the job of the appraiser to make sure that the comps selected are comparable to the subject.
Summary
Deciding how to price a business for sale is far more complex than most people realize and it can make a huge difference in how much money a business owner makes when the sale is finalized. Business Valuation Specialists pays attention to all the details throughout the entire process to assure that the business owner has a valuation that is useful for planning as well as negotiations.